Operating System

Runs on Microsoft Windows* - from Windows XP up to Windows 11, though most shops are running Windows 10 or 11.
* GoAntiquing! is desktop based software with cloud service options.
Integrated Payments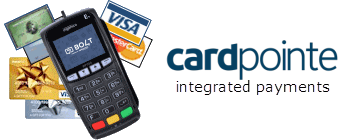 Integrated Credit Card Payments via Cardpointe allows a smooth and efficient checkout process for the customer - read more at our
Credit Card FAQ.
POS Hardware

Add POS hardware for efficiency!

"If it works on Windows it will work with GoAntiquing!"



Dealer Gateway
$2/Dealer/Month allows Dealers to see* their sold items on-line and be emailed daily when an item sells.

* You can configure the program to update the Gateway throughout the day so Dealers can check their sales whenever they like.

Data Backup
$10/month backs up your data to our cloud and if bundled with Dealer Gateway enables PDF upload of end of month Dealer statements.


Dealer Managed Inventory
Enhance the Gateway by adding this feature for $10/month to allow up to 10,000 items in full inventory. Dealers can add inventory and print labels with or without barcodes.

* Scroll down to see more pricing details.

PDF 'Settlement' Reports
If you subscribe to Dealer Gateway and Data Backup services you can take advantage of publishing end of month 'Settlement' reports as PDF files and even exported data as CSV files for accounting purposes.
At no extra cost!
Total Dealer Management

Top-down dealer/vendor management, fully featured, fully functional. Rent tracked by the individual or by booth space management. Payments can be spread over time.
Cashier Management

Setup additional Cashiers to operate the software - set security options as needed per person. Time Clock can be used to track hours worked.
Layaways

Allow customers to pay over time via Layaway. Rules can be setup to calculate downpayment and schedule ... and overridden as you want.
Gift Certificates

Sell, print and redeem Gift Certificates! You can also create your own design if you do not like ours.
Payout / Settlement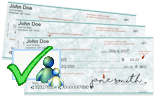 End of payout period processing is handled via Settlement. All items sold, rents, fees, etc., are swept into one document which when Finalized will produce shop reports and dealer reports and can even print Dealer Checks.
There are advanced options to publish the reports as PDF and upload to the Gateway for those shops that subscribe to both Gateway and Backup services.
Inventory / Barcoding

If you do not want to enroll in the cloud based Gateway and Dealer Managed Inventory services, you can always go the traditional route and add items manually or import items from a
Google Sheet Template
your Dealers can fill in and share with you*.
*You can print labels with or without barcodes and combined with a barcode scanner can vastly speed up the checkout process.
Split Payments

Customers can pay with more than one form of payment using an option called Split Payment. Cash/Credit, Cash/Credit/Check or Credit/Gift Certificate are ways to complete a transaction. Any valid form of payment can be combined into a Split.
Daily Close Out

The end of day is always a relief, and even more so when it is made simple. Using Daily Close Out (which is highly configurable), you can get summary and detail reports of the days activity, publish sales to the Gateway for Dealers to look at, backup your data, and of course - count your till - among other tasks.